Our oldest daughter, Rebekah was married this past
weekend. Such a beautiful time in her life and
we feel so blessed to add a new son to our family!
We did a ton of DIY projects for the
wedding including this buffet.
We painted it white and distressed
it lightly, leaving the top a
natural wood with stain.
The chruch we attend is more modern in decor,
so we wanted to add something up front for an altar.
Rebekah had found antique church windows at
an anitque store in our town. The windows came out
of the church that my husband attended as a child
until we were married. Rebekah's fiance(at the time)
Cameron, bought them for her to use at
the wedding and on down the road in their home.
We attached one window to the buffet
for the front of the church.
This piece turned out so beautiful,
and has such sentimental value as well.
Here is the happy couple at the reception.
We framed the other window in a door frame and
placed old doors on either side
for the back drop behind the bridal table.
We were very pleased with how
both projects turned out.
This is the only shot I have at the moment of the
bridal party table with the back drop of doors.
I will post more along with
our other projects soon.
In the meantime here is a shot of our baby girl
just before the ceremony.
Rebekah, We prayed for your husband since
you were just a tiny girl.
We are so thankful that the Lord answered
our prayers with Cameron.
Our prayer for you both now is love,
joy, happiness, and above all a
Christ centered marriage....
We love you both!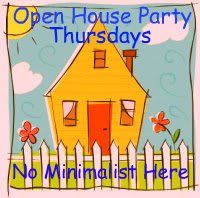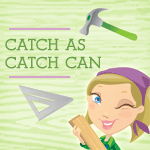 \