I am beyond excited have my Cafe Wall Art featured
by Donna over at Funky Junk Interiors.
I read Donna's blog and love her creativity.
She has been very inspirational to me over
this last year. Thanks so much again Donna!
Click the button link to Donna's blog and be inspired too!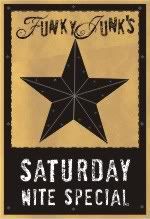 Blessings~
Leigh Ann